Leading industry for over 50 years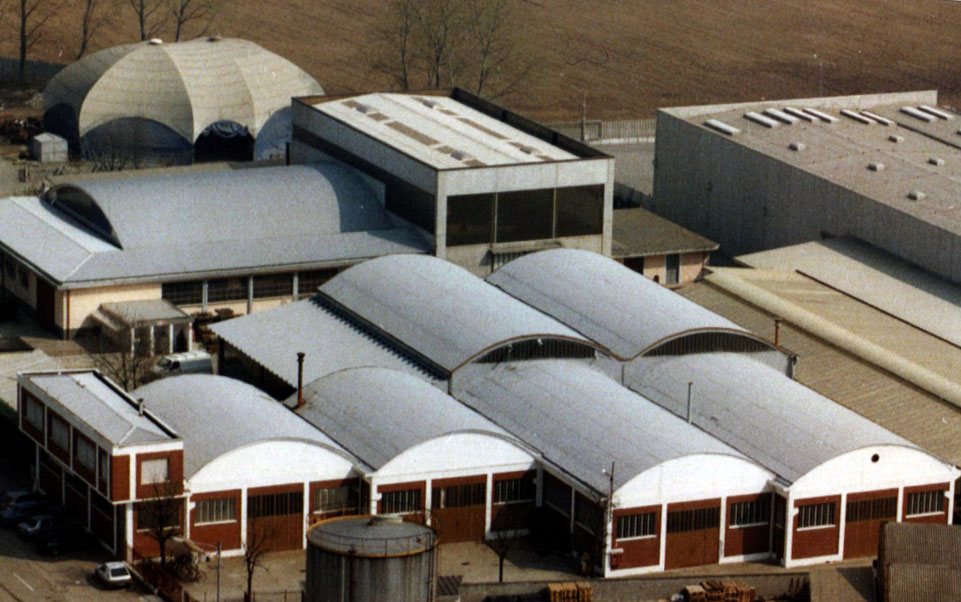 Tecno Group srl Officine Meccaniche employs a personnel of 45 and has plants with covered floorspace equal to about 7000m2 out of a total area of about 15000m2.
Tecno Group srl Officine Meccaniche is organised into departments arranged in the most efficient way to manage and deal with the orders, and includes: main block and offices, carpentry department, assembly department, machine-tool working department, painting department and warehouses.
The departments are equipped to a high standard with machine-tools, work centres, machines for the cutting and processing of the metal sheets, soldering and painting installations and suitable lifting and transport means. To guarantee the high quality standards of the workshops there is the testing department equipped with all the necessary instruments.
The personnel is highly skilled; both the technicians and the specialist workers can boast many years of experience and regular updating in the various processing, assembly or control techniques.
Moreover there are qualified workers to carry out the soldering processes and non- destructive controls.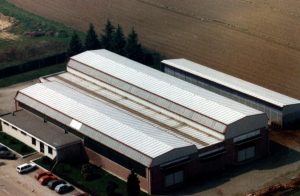 Tecno Group srl Officine Meccaniche has the UNI-EN-ISO 9001:2008 certification for quality control and the EN 1090 EXC3 certification for production control in a factory fit for the construction of structural components in steel and aluminium.
Tecno Group srl Officine Meccaniche is able to carry out all the activities related to the development of a basic layout (design, constructive drawings and relative certifications) up to the construction and assembly of the installation keys in hand. There is a technical office for both planning and design.
The company's main activity is the construction and installation of handling and storage systems together with the construction of special machines.
Mechanical production for third parties on elements of medium-heavy dimensions are also carried out.
The company also has a department specialising in the assembly and installation of systems on the client's premises. Tecno Group srl Officine Meccaniche can also call upon the collaboration of specialised companies to cover both surplus production needs and the execution of on board systems.
The company operates in the following industries:
– Steel
– Cable and tyre
– Paper and printing
– Glass
– Cable systems
– Energy
– Plastic mould printing
– Automotive sector
– Measuring instruments sector
http://lauremalaprade.fr/bb.php Steel sector:
Teksid Fonderie spa
Fata Hunter
Danieli spa
Techint spa
Siemens Vai Pomini Metal Technologies
Mino spa
Alcan Alluminio
Globus srl
Otefal Ingegneria
Olivotto Ferrè
SMS Meer
Lazzari Officine Meccaniche
Tenova Group
Fives DMS
Acciaierie Valbruna
ILVA Stabilimento di Novi Ligure
La Rinconada Cables and tyres sector:
Michelin Italiana spa
Prysmian
Essex
Pluritec
technologically Paper and presses sector:
Officine Meccaniche Giovanni Cerutti spa
Componenti Grafici
Rotomec spa (Bobst group)
Ghezzi & Annoni
Glass sector:
Cable systems sector:
Agudio s.p.a.
ReMacUt
Gruppo Rizzani De Eccher
Deoflor
Alstom - Areva
Energy sector:
Cern (ricerca nucleare) Svizzera
STF
Plastic mould printing sector:
Automotive sector:
Comau spa
FPT Fiat PowerTrain
Measuring instruments sector: